Discover how teachers feel about how the profession affects them in and outside of school
Is it just me? Is it just my school? Am I just not up to the job?
These are questions that many teachers may have asked themselves at one time or another. If you're a teacher who is currently struggling – you aren't alone.
Check out this new research report on teaching and relationships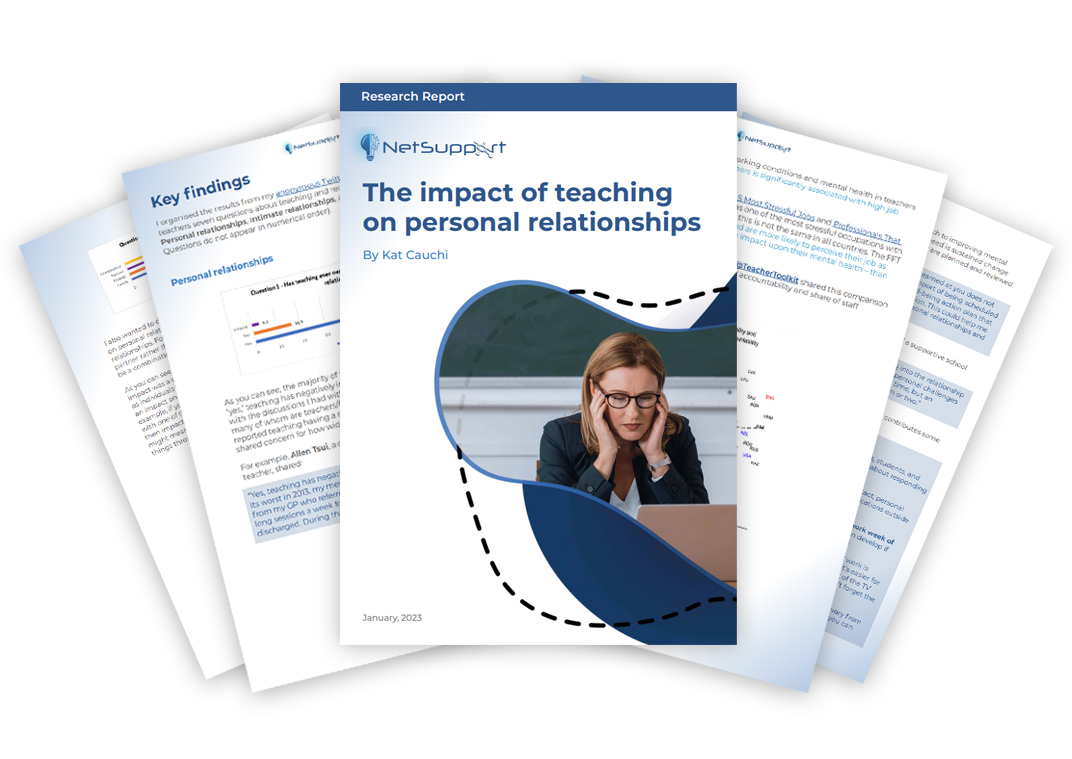 As a former teacher, Kat Cauchi (NetSupport's Community Engagement Manager and R.I.S.E. Magazine Editor) experienced first-hand how the pressures of working in school affected her relationships. In discussions with the online community of R.I.S.E. Magazine contributors, it became clear to her that this was a topic well worth investigating – and the result is this research report.
But it's more than just a report.
In it, you will:
see survey data from teachers and former teachers
hear directly from teachers about their experiences
read experts' observations on the effects of continuous pressures on staff
gain practical tips from experts on how to identify, manage and mitigate the problems.
We hope the insights in this report will highlight to organisations the significance of supporting teachers to foster personal relationships and that the practical advice will support teachers and spark action.
Enter your details to download the FREE report.